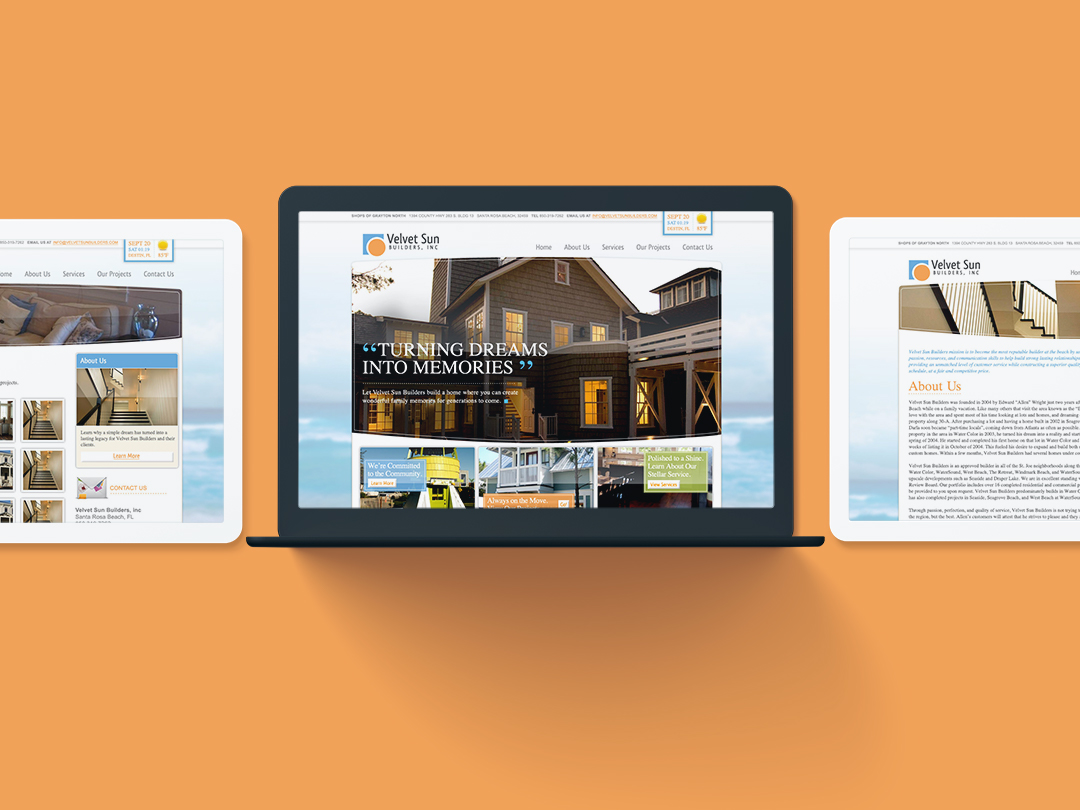 Serving up an elegant landing page design with large image areas to show off the beautiful homes and drive engagement deeper into the website experience. The home featured a rotating carousel, key points about Velvet Sun Builders and subtle details that reflected the local area. We even added a local weather widget as an added touch because after all it is the beach!
The about page was designed to accommodate all the info you can learn about Velvet Sun Builders with a story about how it was founded and info on the owner. In addition, on each page we linked to other pages within the website to drive better SEO and engagement.
Displaying all of Velvet Sun Builders' projects was essential to the design of the site. Showing of thumbnails of all of the projects that linked to a lightbox approach to drive deeper into each of the beautiful homes.