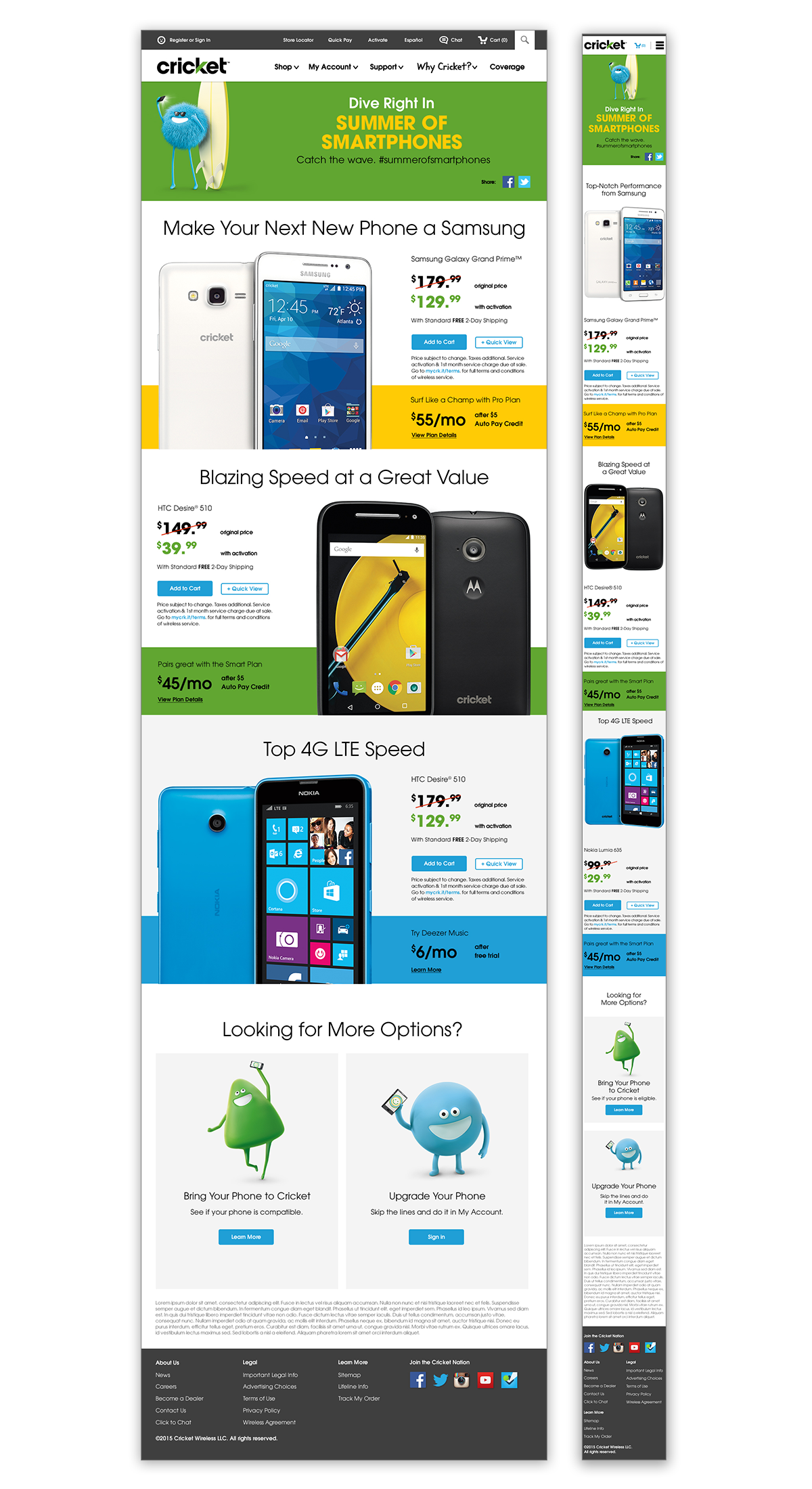 Incorporating bright colors, branding and highlighting our great devices were our top priorities. Our main goal was to add the add-to-cart button right at the point of purchase to increase our conversions with our promotions.
Another feature we introduced was the ability to view more images of the devices in addition to accessories. We wanted to make the shopping experience the best we could while purchasing a device online where items become less tangible, especially a smartphone.
Bringing our same viewing experience to mobile customers meant higher conversions from mobile shoppers and merging with the current changing landscape at the time we created this page.